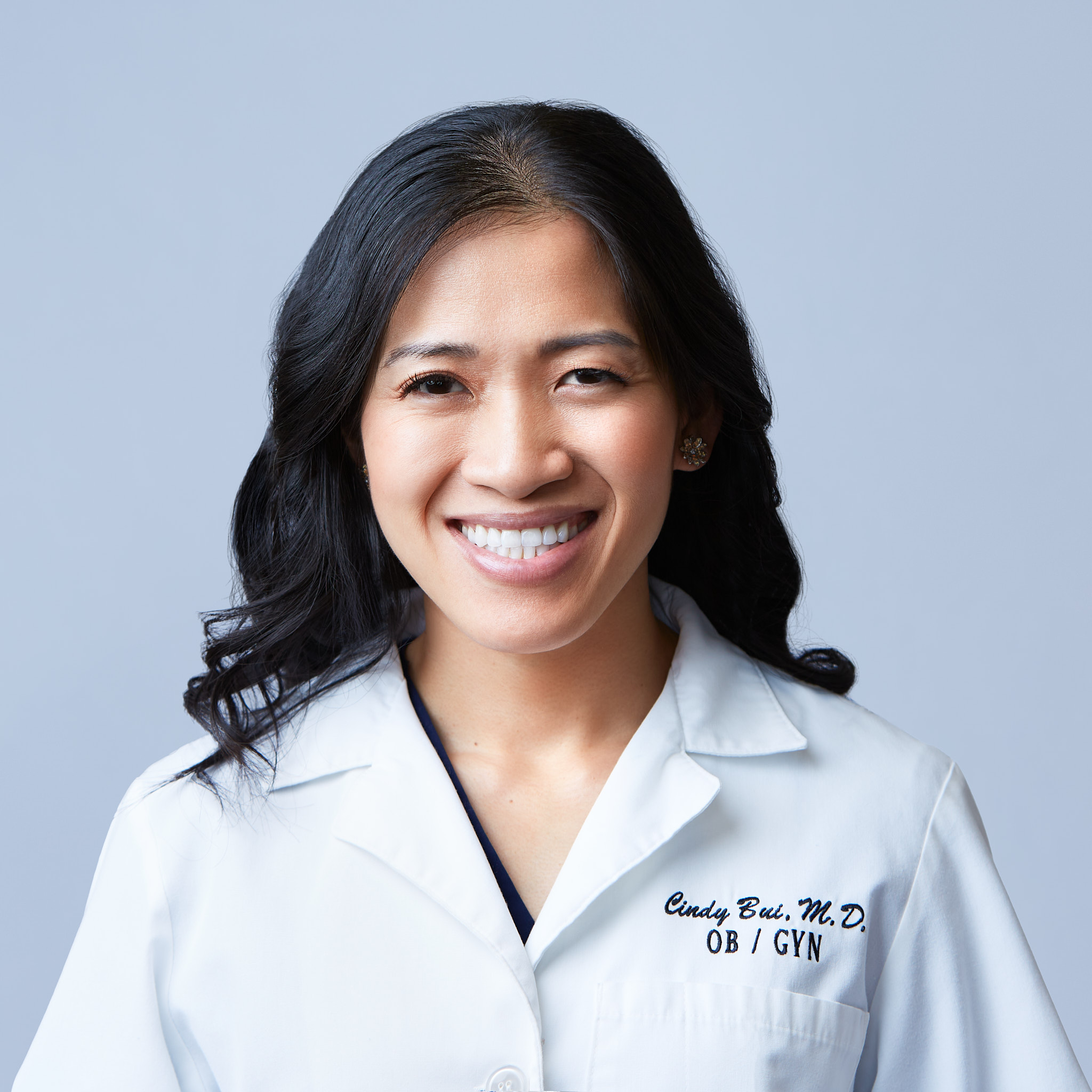 "Dr. Cindy Bui is very understanding and informative. She takes the time to explain everything and listens to your concerns. She explains in a way by breaking it in steps and makes it easier for you to understand the treatment process. I'm glad that I found the best OBGYN in Houston."
Thuy N.
"Dr. Cindy Bui is really great doctor with sense of humor, friendly person that I haven't seen for a decade. Especially she is really gentle when she did exam on me. I did not feel pain at all. She treats you like family, and her staffs as well. Im definitely coming back. And recommend to the others."
Olatope J.
About Dr. Bui
Dr.  Bui is an OBGYN at Southwest WomanCare OBGYN in Houston, Texas. Dr. Bui offers compassionate and personalized care for women and their babies, including pregnancy care, birth control, Pap smears, STD testing, osteoporosis care, and much more.
Dr. Bui and her compassionate team believe in making their patients a top priority at all times, and their results reflect that.
She entered the OBGYN field because it allows her to serve women at all stages of their life. She truly enjoys spending time with patients, developing a close relationship with them, and helping every woman achieve optimal health.
Dr. Bui earned her medical degree at University of Kentucky College of Medicine in Lexington, Kentucky. She then went on to complete her residency in Obstetrics and Gynecology at the Texas Tech University Health Sciences Center in Lubbock, Texas. During her residency, she served as Administrative Chief Resident.
She launched Southwest WomanCare OBGYN in March 2017. She is excited to provide excellent care to the diverse population of women in the Houston community and build long-lasting relationships with her patients.
Dr. Bui, her husband, and their children live locally in Houston and in their free time they enjoy traveling, outdoor activities, and trying different cuisines.